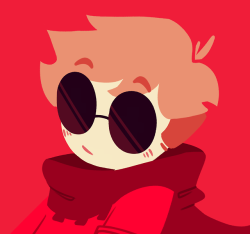 Yo, whatsup, I heard that you like, fell down here or something.. Which doesn't make sense because you can't fall down a fucking loophole
. . .
So have you admited your fate yet
. . .
If you haven't, I suggest it. You are quite literally stuck inside of a interdimensional universe with no escape forever.
. . .
You're probably about to ask where you are
. . .
Okay fine, but I swear if you ask me anything else then we gonna have a real clusterfuck.
. . .
. . .
. . .
(Landscape image for the future)
So man, if you didn't know, you fell into a hole of fucking darkness.
. . .
The hole originated from point XYZ, otherwise known as absolute zero.
I can't give you much information on how it started, but what we do know is that it destroyed all of our planets, including yours.
. . .
What!? No, this isn't the afterlife, fucking moron
Now let me continue.
. . .
Honestly, I know how you got here better than you do
Okay so you know The Backrooms, right? That shit cray. Anyway, it's kinda like that
Point one milliseconds before your planet got sucked into a bigass hole (that's what she said) you got transported to this very location.
. . .
We always say the same story origin to every new person. Most look horrified, some don't show any emotion
But anyway, to cut it short, you're planet exhaled it's last breathe, and it's forever fucked.
. . .
Now this is the part where we kill you and throw your limpass body to the hounds, but considering I can't see your pupils, I want to see what pain you can cause in this loophole.
. . .
Don't worry, you'll still get a planet to call home.. But it's just altered.
You'll probably remember where you are when we awake you, but your eyes will need some adjusting to the standards you will face.
. . .
I'll see you at the end with the others, your fate begins now.